Engineering the Next Generation (ENG)
The ENG Summer 2024 application will open in December 2023.
Image Carousel with 6 slides
A carousel is a rotating set of images. Use the previous and next buttons to change the displayed slide
Slide 1: Elephant's toothpaste! A reaction between hydrogen peroxide and potassium iodide

Slide 2: AI object detection model surveys the neighborhood

Slide 3: Presenting the CS3 testbed

Slide 4: Layers of Boron Nitride

Slide 5: Engineering the Next Generation student participant presenting their research. Photo Credit: Tim Lee

Slide 6: Presenting Object Segmentation Models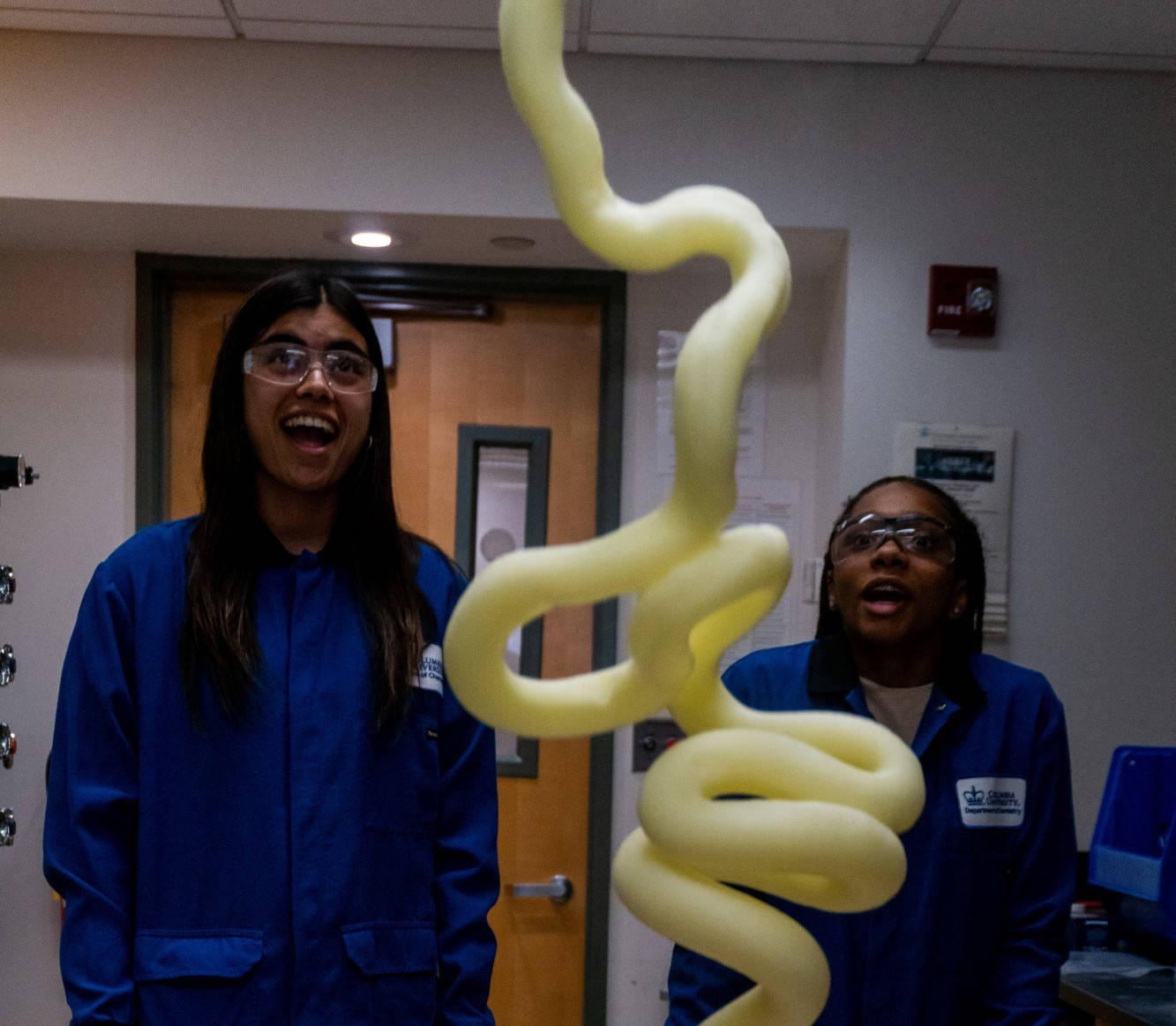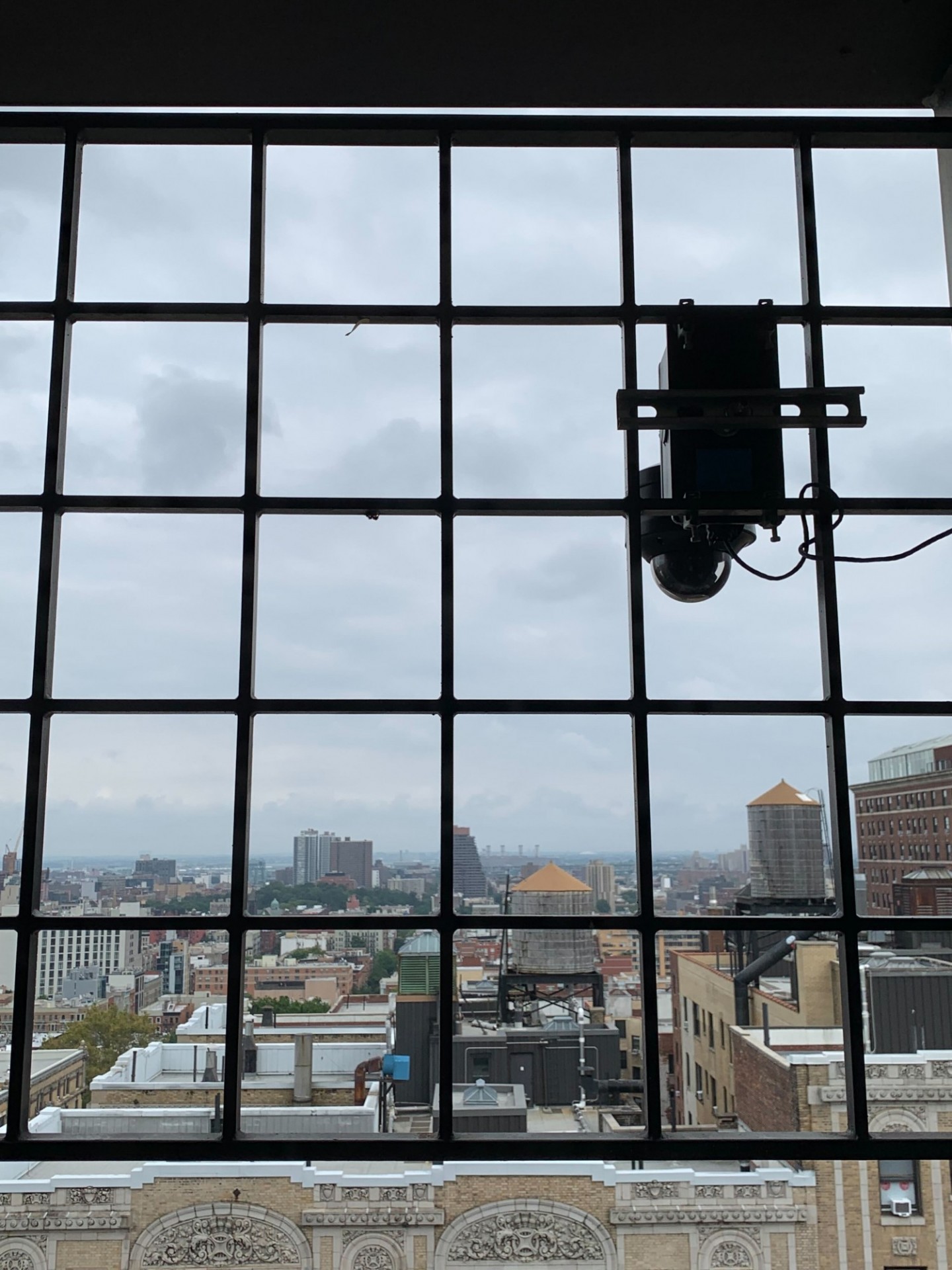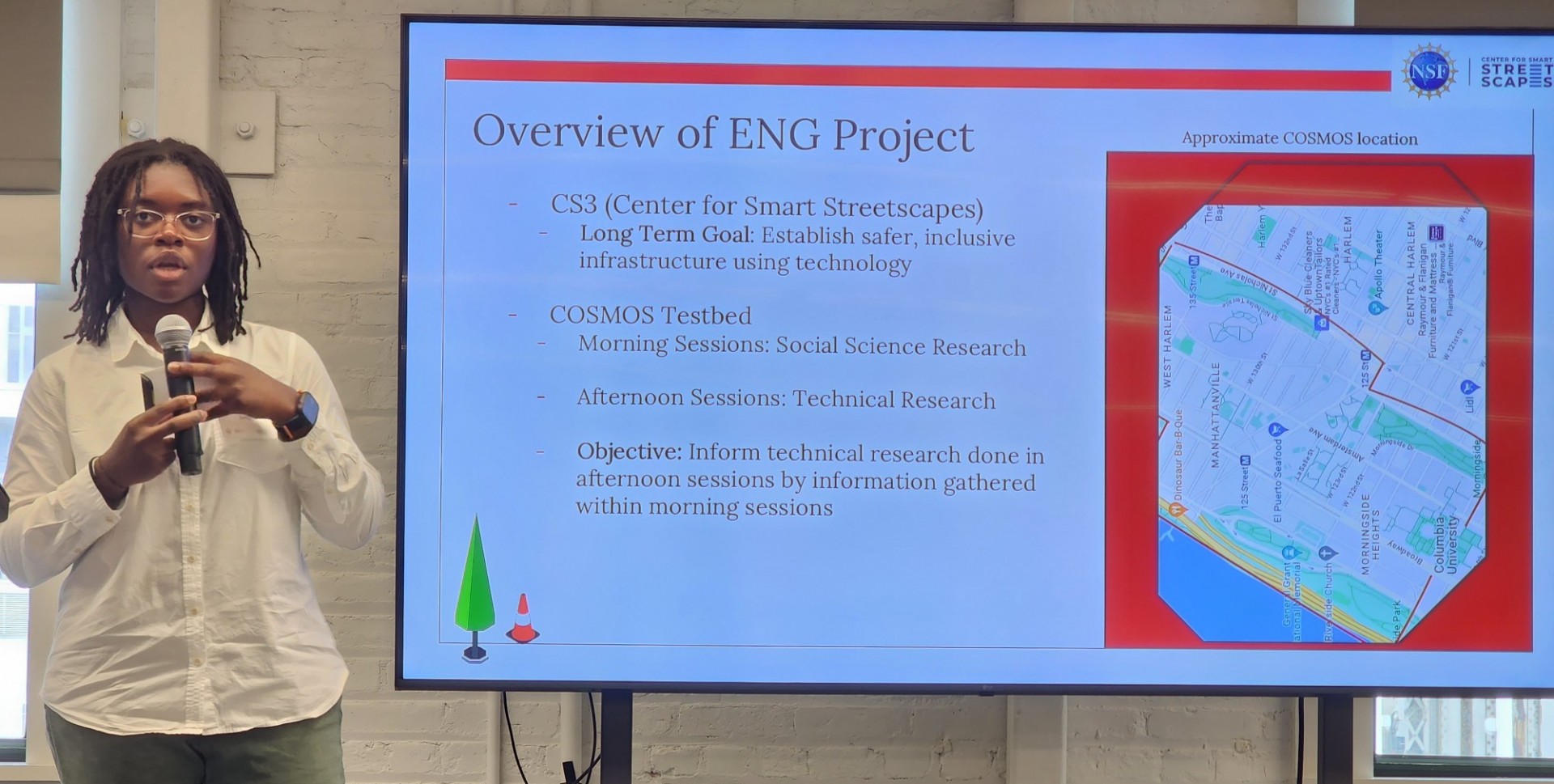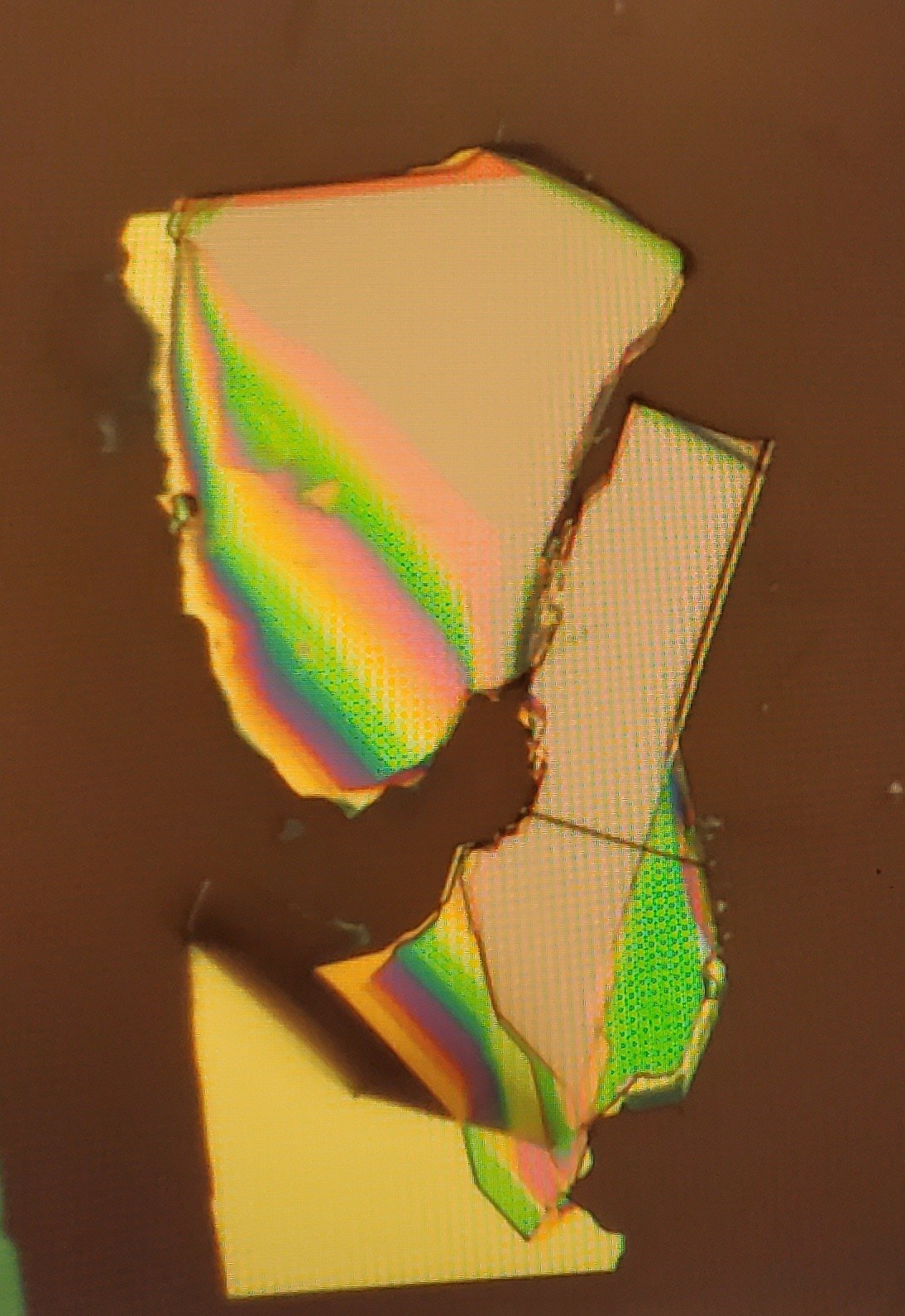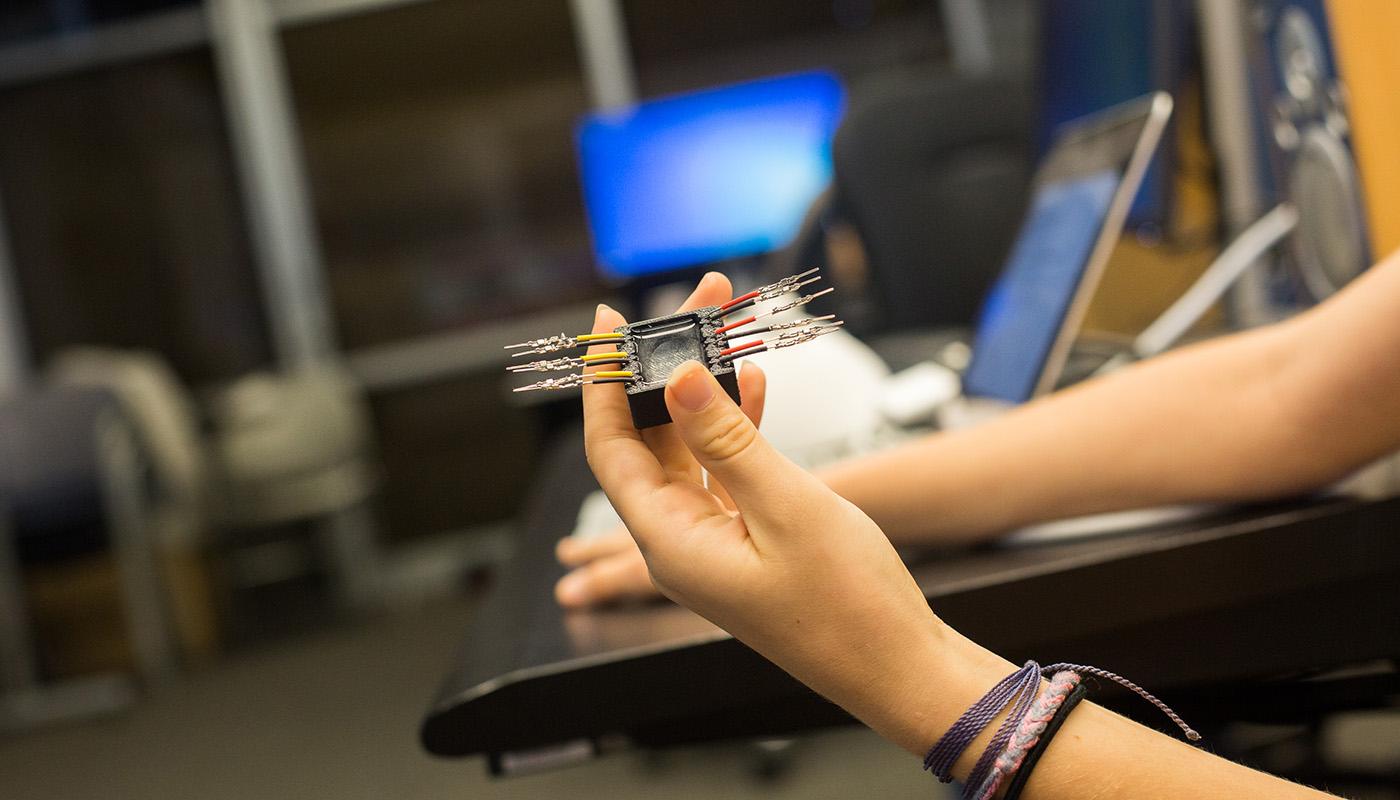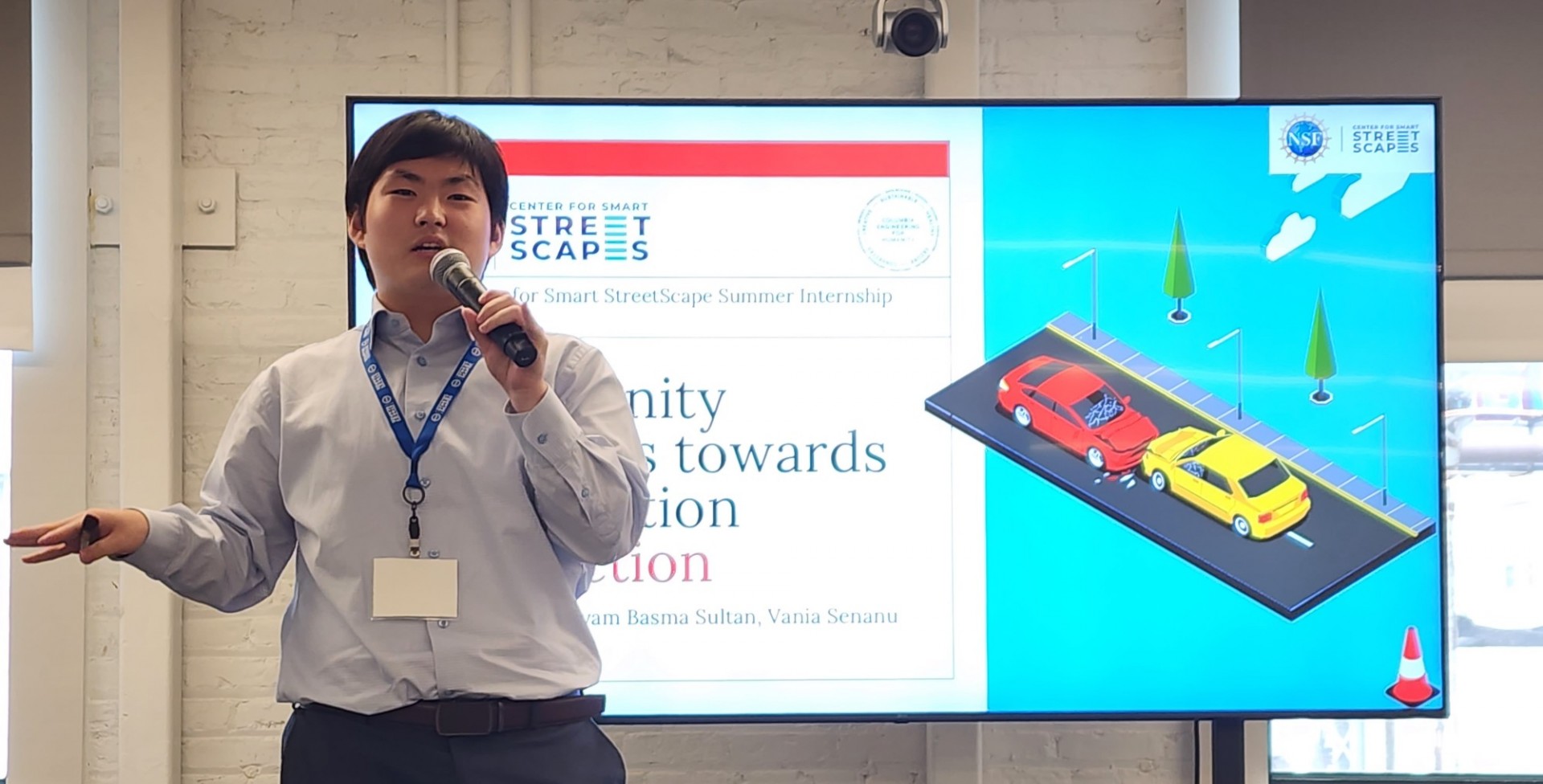 Previous
Next
For six weeks, students work with Columbia Engineering researchers and participate in programming to develop their academic and professional skills. Students gain practical research experience, collaborate with research faculty, staff, and students, practice new skills, and take part in multi-level mentorship.
---
Program components include experience in working on genuine engineering research projects, research skills and college prep workshops, science communications workshops, and additional supplemental seminars and opportunities. 
Students are provided with a stipend to support them over the summer. 
We encourage all rising seniors (current 11th graders) with an interest in engineering and research to apply.
---
Note: Admitted students must follow Columbia University's public health protocols, which include vaccination against COVID-19, masking, and distancing where appropriate.
Get Involved
ENG candidates can decide to spend their internship with the CS3 Summer Scholars Program. This interdisciplinary education program on urban technology and trust is organized by the Trust Collaboratory and the Center for Smart Streetscapes (CS3) at Columbia Engineering. The program is designed for high-school students from Harlem and the surrounding area who wish to hone their interests in engineering and the social sciences, regardless of their level of experience or knowledge.
The ENG program is an excellent opportunity for members of the Columbia Engineering community to connect with high school students.
Undergraduate summer researchers can be involved in college preparation workshops
Graduate students can serve as mentors for ENG students
Postdocs can teach research skills seminars and contribute to career planning workshops
Faculty host ENG students in their labs
Applications for Summer 2024 will open in December 2023. If you are a high-school junior for the 2023-2024 school year, please come back and apply!
ENG Cohort Research Projects