About Us
Staff
Emily has directed Columbia Engineering Outreach Programs since 2014, to which she brings over 15 years of experience developing, managing, and evaluating programs in urban and international education.  She also supports education and inspires science as the Executive Director of Sci-Inspire, a non-profit ed tech startup. Emily has an MBA from Columbia Business School, an MEd from Teachers College, an MA from Humboldt University of Berlin, and a BA from Columbia University.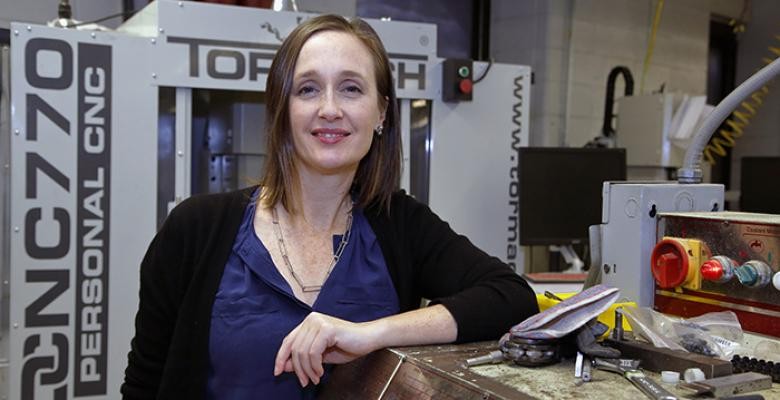 Kayla joined the outreach team in 2018. Prior to that, she did postdoctoral work in the Department of Biomedical Informatics at Columbia, earned her PhD in Neuroscience from the University of Virginia and completed her BA in Psychology from the University of Wisconsin-Madison. She has worked in STEM outreach since 2010 through graduate school programs, independent organizations, and mentoring. Kayla is passionate about improving access to STEM and exploring new ways to collaborate.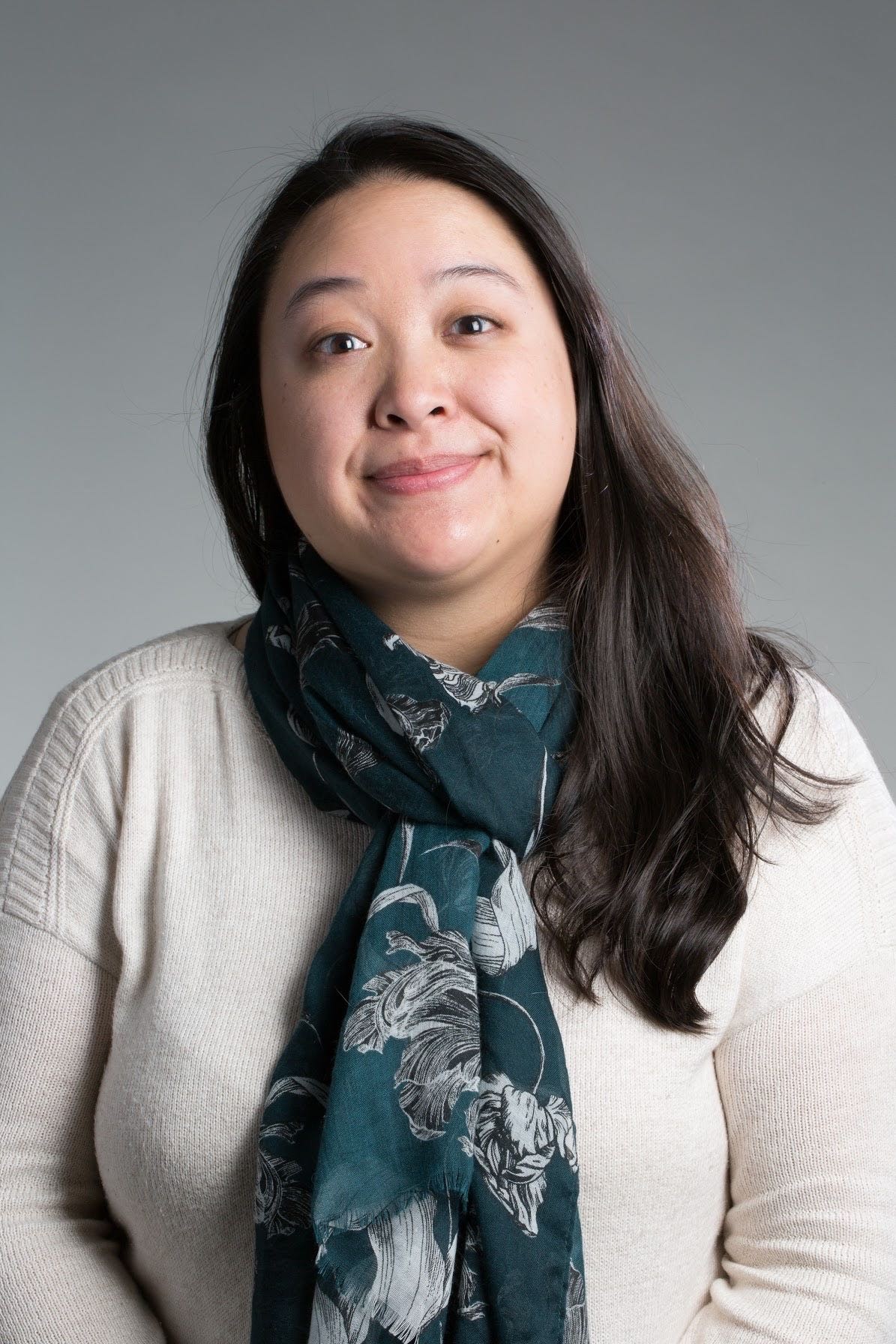 Karen relocated from Knoxville, TN to NY at the start of 2019 to join the Outreach Programs team. She earned her PhD in Mathematics/STEM Teacher Education from the University of Tennessee. As a former research scientist turned high school mathematics teacher, Karen is always eager to look for ways to build partnerships between educational institutions, industry partners, and community schools in efforts to create greater access to high-quality STEM education opportunities for all learners.
Symone McClain, Volunteer Cultivation
Symone is a recent graduate from the University of Minnesota, where she earned a B.A in Biology, Society, and Environment. She relocated from Minneapolis, MN to New York to serve a year doing STEM Outreach. Symone is passionate about being a role model to other students of color and helping in any way to reduce the achievement gap between minority and non-minority students. During her year of service, she looks forward to building invaluable relationships with students, school partnerships, and other community members in an effort to foster an inclusive STEM environment. In her free time, Symone enjoys spoiling her 10 year old cat Whiskers, dancing, writing, and reading.
Catherine von Handorff, Community Outreach
Cat is a former Jumpstart AmeriCorps Member and Team Leader based out of Los Angeles, where she served 600+ hours over two years teaching literacy skills to low-income preschool students. This year, she will be serving as a VISTA to connect underserved K-12 students and educators with top-notch STEM resources. While serving as a VISTA, she will be working towards a Master of Fine Arts in Writing at Columbia. Cat is looking forward to learning more about what constitutes success in relation to student programs, and how to create lasting educational change in communities that need it the most.
Jackie Reason, Curriculum Development
Jacqueline Reason was born in the US Virgin Islands and raised in the Bronx, NY. She completed her BA in English Literature and MA in Communication and Creative Arts at Purdue University Calumet. She has career experience as a higher education administrator, most recently in public education in the South Bronx.Serving as an AmeriCorps VISTA, her goals at Columbia University School of Engineering and Applied Sciences is to encourage students from traditionally underrepresented areas to pursue careers in STEM. Jacqueline is an emerging writer and can be found enjoying coffee and developing her spoken word, poetry skills in NYC.
Cohort members from left to right: Emily Ford, Vivian Ford, Riana Brown, and Tom Akingbola.
AmeriCorps VISTA positions with New York Campus Compact
Vivian Yen, Curriculum Development
Vivian is a recently returned Peace Corps Volunteer (South Africa 2014-2016) and is continuing her service journey as one of the three AmeriCorps VISTAs at Columbia University focused on STEM Education outreach. She feels many of the problems she witnessed abroad exist here as well, and it feels right to be doing something about it. Vivian holds a Bachelor's degree in Spanish Literature and minor in Language Studies (American Sign Language) from the University of California, San Diego and is looking forward to learning about a new community and growing personally and professionally. In her free time, she likes to explore, travel, play guitar, eat, and spend time with friends. She believes wholeheartedly in altruism and hopes to become a teacher in the near future.
Riana Brown, Volunteer Cultivation
Diana recently completed a Masters degree in Social Psychology research at the Vrije University of Amsterdam after completing a year as a Fulbright scholar in the Netherlands. Originally from New Jersey, Riana attended the University of Miami for a Bachelor's in Psychology and International Studies. As part of her curriculum, Riana has researched ways to close the gender and racial gap in the STEM fields and now wants to utilize her research in an applied setting. In her free time, Riana likes to do yoga, read, listen to comedy, rock climb and she has a desire to visit every continent in the world.
Tom Akingbola, School Partnership
Tom recently graduated with a Bachelor's degree in Human Biology and Health Care Studies from the University of Southern California Los Angeles and relocated from his New Orleans home to serve in New York City. He was motivated to become a VISTA because the mission of his VISTA project aligns with his vision to uplift communities of color. Receiving his degree in a STEM subject, Tomi is passionate about providing opportunities for younger minority students. After finishing his VISTA service project, Tomi will be attending  medical school with interests in pediatrics and cardiology. In his free time, Tomi likes to go to the gym, play basketball, and perform at open mic shows. 
Cohort group members from left to right: Emily Ford, Christian Guzman, and Erik Zorn. 
Erik Zorn
Erik received a B.A. in Biological Sciences from Northwestern University. He relocated from Illinois to serve as an AmeriCorps VISTA in New York. During his time as a STEM outreach specialist, Erik pioneered the development of the outreach engineering website and significantly contributed to the growth of our partnerships. Erik is now a legal business development assistant with Cleary Gottlieb Steen & Hamilton LLP
Cristian Guzman
Cristian received a B.Eng in Industrial Engineering from Pontificia Universidad Javeriana. He is originally from Colombia and relocated to New York to serve as an AmeriCorps VISTA. He has worked with various social justice organizations in Colombia and has used his strategic planning and design skills to further develop our outreach goals. Cristian is in love with engineering and his goal was to spread this love to others in the community. Especially younger scholars. Currently, he is a senior project manager at Brandwatch.
Dr. Cathie Currie
Cathie received her Ph.D. in applied social psychology from Columbia University's Graduate School of Arts & Sciences and trained at Columbia's medical school in epidemiology and child psychiatry research as a National Institute of Mental Health fellow. Her undergraduate studies were human factors engineering, psychology and graphic design.Dr. Currie developed women's soccer in New York state and national levels, coached boys'​ and girls' soccer teams, wrote sports during undergraduate school. She co-founded the U.S. women's national soccer team in 1981.
Contact Us
Street:
The Interchurch Center
475 Riverside Drive, Suite 850
Mailing:
500 W. 120th Street, Mudd 510, MC 4714
New York, NY 10027