Engineers Without Borders
Image Carousel with 2 slides
A carousel is a rotating set of images. Use the previous and next buttons to change the displayed slide
Slide 1: An Engineers Without Borders student conducts a presentation. Photo Credit: Outreach Programs Staff

Slide 2: Ghana Program. Photo Credit: Engineers Without Borders Staff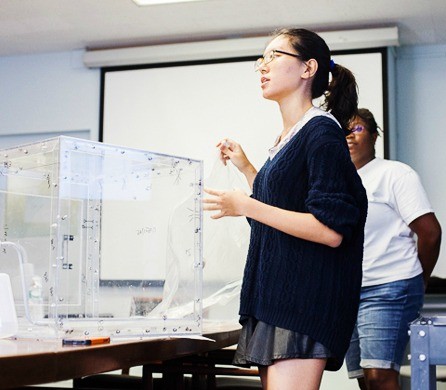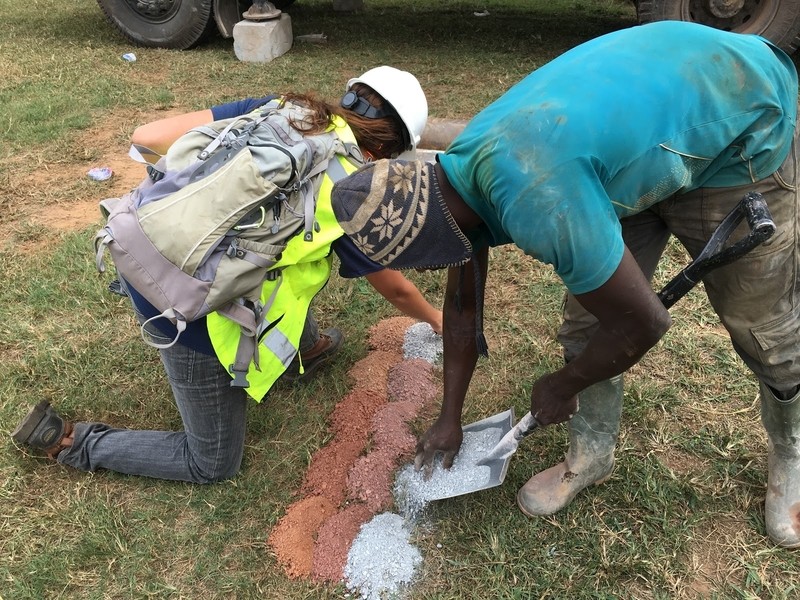 Previous
Next
The Columbia University Chapter of Engineers Without Borders USA supports international community-driven development programs by collaborating with local partners to design and implement sustainable engineering projects, while creating transformative experiences and responsible leaders. In this way, the program seeks to empower communities to meet their basic human needs and help solve the world's most pressing challenges in places that would often be overlooked by large scale philanthropic efforts. Our projects in Ghana, Morocco, and Uganda have positively impacted over 10,000 individuals!
The Ghana program, which started in 2004, is currently focused on water supply, filtration, and distribution in the community of Amanfrom. The Morocco program, which began in 2011, built the world's first high-density polymer suspension bridge, and is now focused on a water supply pipeline in the communities of Izgouaren and Ilgiloda. The Uganda program, established in 2008, is focused on installing solar micro-grids to improve education, medical treatment, and economic opportunity. Each project designs solutions tailored specifically to the needs of our partner communities.
You can get involved with CU-EWB by joining one of our three projects! Our undergrad students have opportunities for both local outreach to K-12 schools, and international outreach on assessment, implementation and monitoring trips.
---
Outreach Events:
Participation in on-campus outreach events
In-school presentations
Get Involved
Engineers Without Borders offers in-school presentations to local schools regarding their experiences as engineers in the global community. To have EWB present at your school email [email protected].
Columbia undergraduate students participate in outreach activities as well as participate in engineering projects to help underserved communities worldwide. To get involved in the club visit their website and email [email protected].