Columbia Space Initiative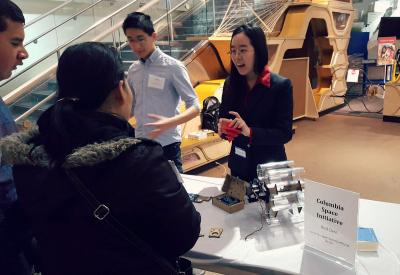 CSI's mission is to promote interest in space news, the space industry, and the impact of space on a social level. Various teams that participate in a Micro-gravity NASA competition, outreach, high-altitude balloon engineering, and rocket engineering.
---
Outreach Events:
Participation in Kid's Week
Space presentations in K-12 schools
Get Involved
Columbia undergraduate and graduate students participate in teams focusing on different topics regarding space-based programming. To join the club email columbiaspaceinitiative@gmail.com.
Sign up for their newsletter here.