Columbia's FIRST Robotics Team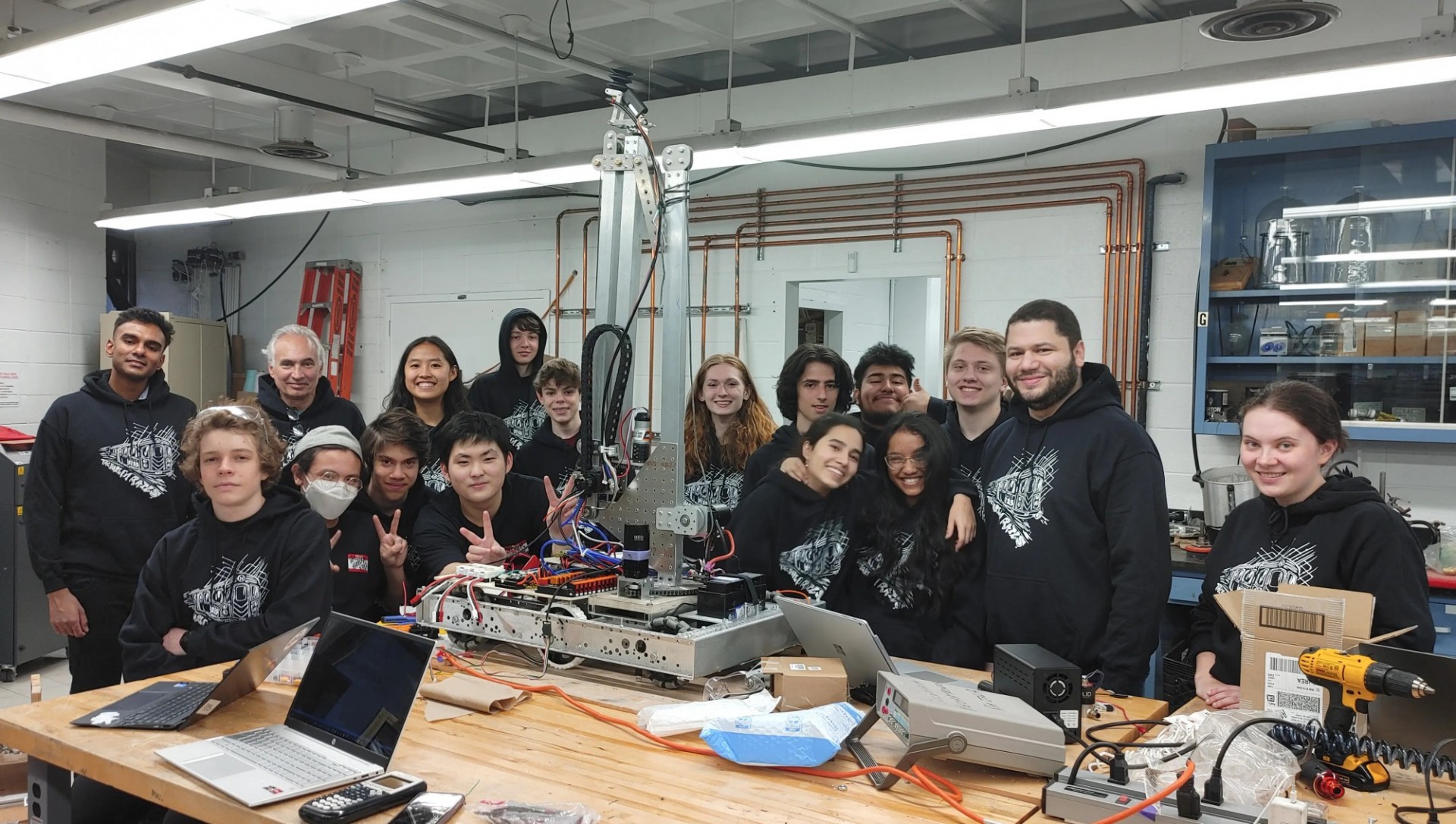 In 2023 Columbia Secondary School hosted its own team called Harlem Rails for the first time. Over 30 students participated in all aspects of designing the robot, launching a website, and building a competitive robot. They met multiple times a week at CSS as well as in the MechE lab of Mudd. Undergraduates work with students to design and build a robot then to compete in local, regional, and national tournaments. Volunteer mentors from industry also lend their time and talents to guide each team along with longtime MechE Lab Manager and FIRST mentor Bob Stark. The international organization's acronym FIRST is For Inspiration and Recognition of Science and Technology.
Get Involved
CU undergraduate and graduate students mentor and advise the high school students through the build and competition process. Email [email protected] for information on becoming a mentor.
Faculty can serve as advisers to the FIRST robotics student group. Email [email protected] for more information.