Volunteer Spotlights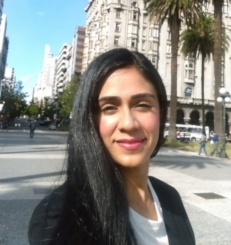 Diana Hernandez, PhD Candidate, Automation Engineering
Diana is a third year PhD student on Automation Engineering of Universidad Nacional de Colombia sede Manizales. She is an electrical engineer with a Master in Engineering-Industrial Automation. She loves working with electrical power systems and her passion is in real time simulators. She was Operation Engineer in the National Dispatch Center in Colombia. She controlled Colombian Power System variables and dispatched the generation in real-time to cover expected demand.
Diana loves to work with students and encouraging them to pursue engineering careers. She assisted with all aspects of rigorous academic programs to expand engineering education for local under-represented minority high school students through Engineering Outreach Programs.
She loves to assist in research to the students, teaching them and work on projects that involves technology. Diana hopes continue contributing with her knowledge to build a better future for next generations.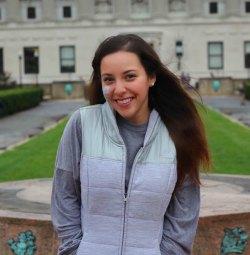 Rhiana Rivas, SEAS '18
Rhiana is a junior majoring in Biomedical Engineering from Albuquerque, New Mexico and the student group founder and President of Sci-Inspire, a new organization that matches students with volunteer opportunities in K-12 schools.

She first volunteered at PS 154, Harriot Tubman Elementary School in Harlem, during the pilot of Sci-Inspire two years ago. She wanted to work with young students who may not have had the opportunity to discover engineering and become a mentor to younger students.

She now hopes Sci-Inspire can become a cornerstone of Columbia's outreach programs in STEM, as it has a lot of potential to reach underrepresented minority students in the area. Her goal for the program is to have a large impact on the achievement gap in the surrounding community.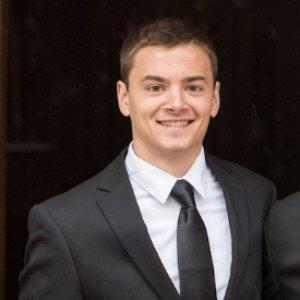 Brandon Zimmerman, PhD Candidate, Mechanical Engineering
Brandon is a third year PhD student in Mechanical Engineering advised by Dr. Gerard Ateshian. He is originally from rural Pennsylvania and received his Bachelors Degree in Mechanical Engineering from the University of Delaware in 2013. He is an avid volunteer for our Engineering Speaks Program, which gives student and faculty engineers from Columbia the opportunity to inspire local students in K-12 schools.

He started outreach as an undergraduate, helping other students pursue graduate STEM degrees. He has continued this commitment to outreach at Columbia Engineering, serving both undergraduates and now middle and high school students.

Teachers and students are wowed by Brandon's exceptional presentation, each asking him to return again. He captivates the students with his inspiring personal journey into engineering as a first generation high school and college student. He then introduces complex engineering topics to students of various ages, making a subject that normally goes over the students' heads more digestible and understandable. The climax is a demo and hands-on dissection, meticulously showing every interested student the different materials and processes involved. 

Brandon enjoys teaching and is excited to continue inspiring students.